Ardelisys was found in 2010, with objective of creating an organisation that delivers solutions that work for the customer, from day one and continues to work, year after year. At Ardelisys, we have assembled a leadership team that has rich experience in building a professional organisation with high ethical standards that aims at listening to the customers, vendors, competition, employees and delivering competence!
C.R. ASHOK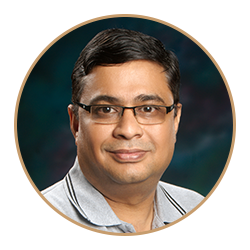 Ashok is the primary voice of technology at Ardelisys. His responsibility include elevating the awareness of technology value across the business, driving the strategic development of technologies within the organization, drive, coordinate, and fully manage Technology projects with consistency, predictability and quality. Ashok brings with him over 22 years of experience in the intelligent building industry. Prior to co-founding Ardelisys Technologies, Ashok was the Business Unit head - Security at Siemens Building Technologies. He was actively responsible for various strategic and business initiatives as Head of Security at Siemens, and was involved in conceiving and securing important projects. Prior to Siemens, Ashok was with DATS / iMetrex as Head - Building Automation. DATS was one of the leading System Integrators in India. Prior to his role in DATS, Ashok held senior positions in Landis & Stefa, and Siebe Controls (now Invensys). By qualification, Ashok is a Mechanical Engineer. He is a marathon runner who is very passionate about fitness and spends most of this free time with books.
R. VENKATESH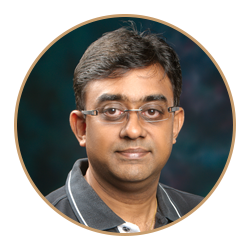 Venkatesh or Venky as is commonly called, has over 20 years of experience in the intelligent building industry. At Ardelisys, he brings in this experience to provide leadership and strategic direction for the overall management of operations and administrative processes that complement the delivery of high quality and cost effective, customer-focused solutions. Prior to co-founding Ardelisys, Venky has played multiple leadership roles in Siemens, DATS and Vista. He was the Business Unit head - Safety at Siemens Building Technologies responsible for various strategic and business operations and was involved in setting up manufacturing facilities, product portfolio planning and growing the business in Safety. He was responsible in setting up logistic and manufacturing facilities for DATS in India, Global logistic and Sales office in Singapore and as Managing Director of Vista Security, a leading distributor in safety and security products in India. Venky likes to take up new challenges and this is what motivated him to Co-found Ardelisys. He likes to listen to music, travel and has a keen interest in technology that touches people.
SURESH SETHURAMAN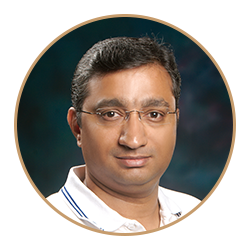 Suresh is in charge of the Sales & Marketing. At Ardelisys, his responsibilities include new market discovery and potential opportunities; develop direct customer relationships using deep understanding of customers business needs and manage Key Account relationships. Suresh has over 17 years of work experience, 12 of those in the intelligent building industry. He started his career with Tyco Flow Controls and moved to DATS in 2003 and as Key Account Manager. Suresh has handled some of the large customer accounts of DATS. Post-acquisition of DATS/iMetrex by Siemens, in 2007, he was Business Head for Key Accounts. Suresh believes that customers are the lifeblood of a business which motivated him to co-found Ardelisys as an organisation that has credible reputation to be customer centric. Suresh is an engineering graduate with deep interest in music, passion for cricket and enjoys driving long distances.